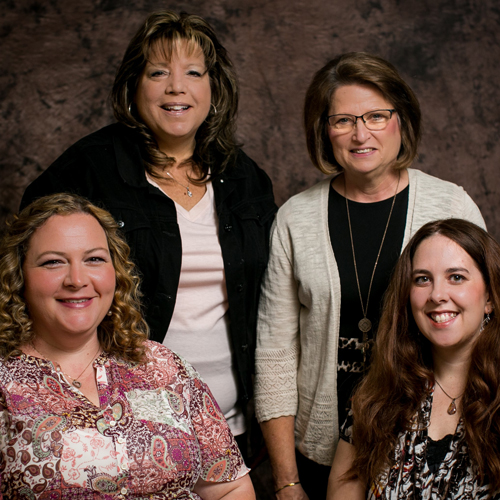 Miller Insurance Agency was established in 1978. We have built our business one customer at a time. We have competent staff ready to assist you with your personal and commercial insurance needs.

Our goal is to build a relationship of trust with each one of our clients.

Allow us to introduce ourselves:
Back row: Elaine Brown, Jeanette Friesen
Front row: Vanessa Garcia, Tiffany Wuthnow

We look forward to helping you in any way we can.

Our business is a member of the Newton Area Chamber of Commerce. We value our staff's involvement in various local civic and community organizations.

Please feel free to contact us directly if you have any questions about our services.